Who we are?
Boracay Informer is an esteemed digital platform dedicated to promoting the beautiful Boracay Island and serving its community. Born in 2012 as a weekly newspaper under the auspices of Hands, Minds, and Visions Inc., Boracay Informer has grown into a comprehensive online resource for the island's tourism, business, and community information.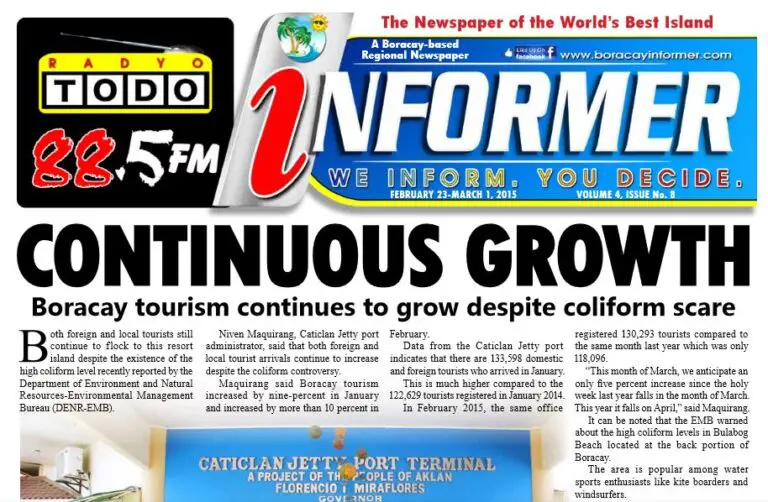 Starting as the island's primary source for weekly news, it primarily focused on tourism and business affairs affecting the local community. Boracay Informer provided an in-depth, reliable perspective into the evolving landscape of Boracay, gaining the trust and reliance of the island's residents and businesses.
Now, having transitioned into the digital realm, Boracay Informer stands as an essential online hub for tourism and local information. It offers a wide range of free business listings spanning diverse categories such as Hotels, Food, Nightlife, and more, supporting local businesses and guiding tourists to the best of what Boracay has to offer. This has resulted in a robust online guide providing answers to "Where to find, Where to go, and What to do in Boracay".
In addition to promoting local businesses, Boracay Informer also plays a crucial role in promoting events on the island. It serves as a comprehensive source for hotel, food, and other promos in Boracay, ensuring both locals and tourists stay informed about the latest happenings.
Today, Boracay Informer continues to make strides in offering valuable, up-to-date information about Boracay Island. With its commitment to boosting local businesses and promoting the island's allure, Boracay Informer plays an indispensable role in shaping Boracay's vibrant community and flourishing tourism industry.