The country seeks to defend its titles in world-class tourism, earning nominations in four separate categories
Manila, Philippines—Renowned as a global travel hub, the Philippines is geared up to defend its titles as the World's Leading Beach Destination and World's Leading Dive Destination at the esteemed World Travel Awards (WTA) for 2023. The annual awards, often considered the Oscars of the travel industry, have this year nominated the nation in four notable categories.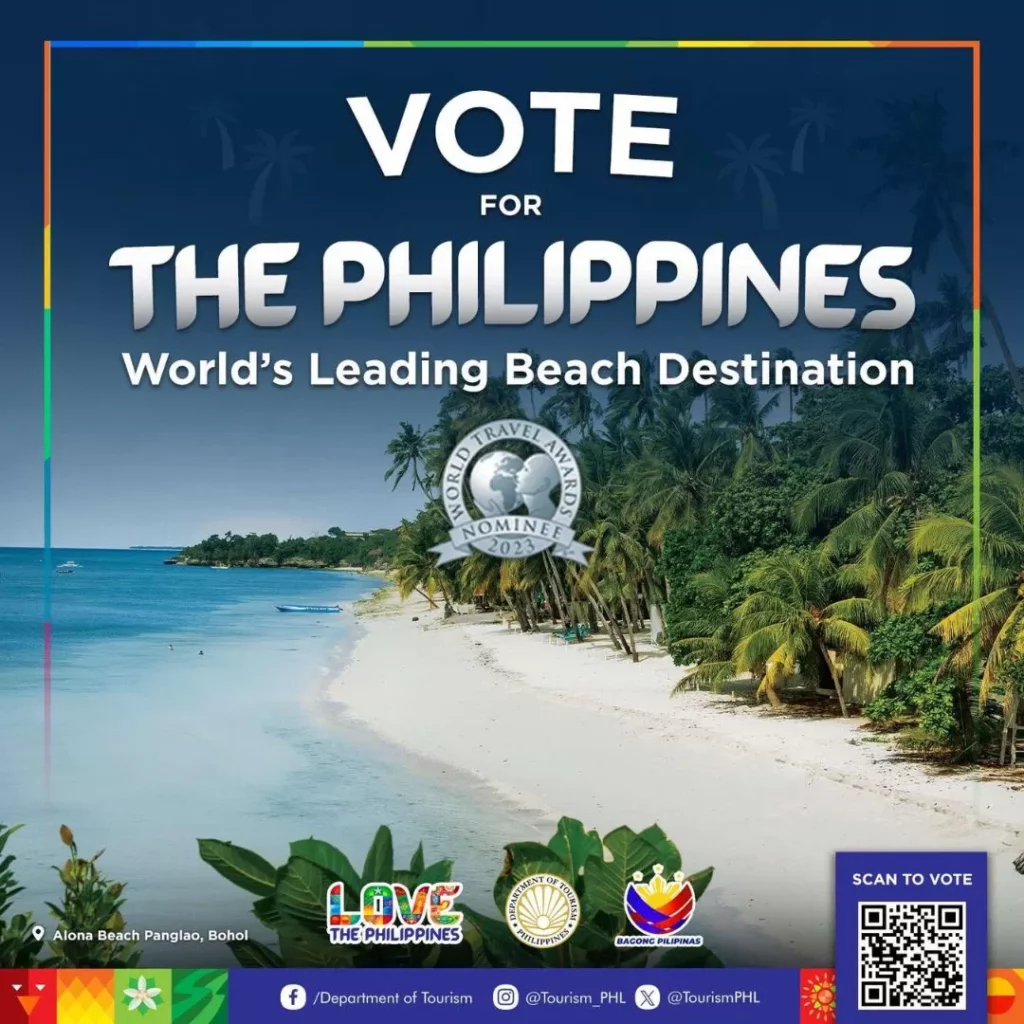 Solidifying its Global Reputation
The country's ongoing commitment to excellence in the tourism sector has not only solidified its standing as a world-class destination but has also garnered four prestigious nominations this year. In addition to defending its existing titles, the Philippines is contending for World's Leading Island Destination, and its Department of Tourism has received a nomination as the World's Leading Tourist Board.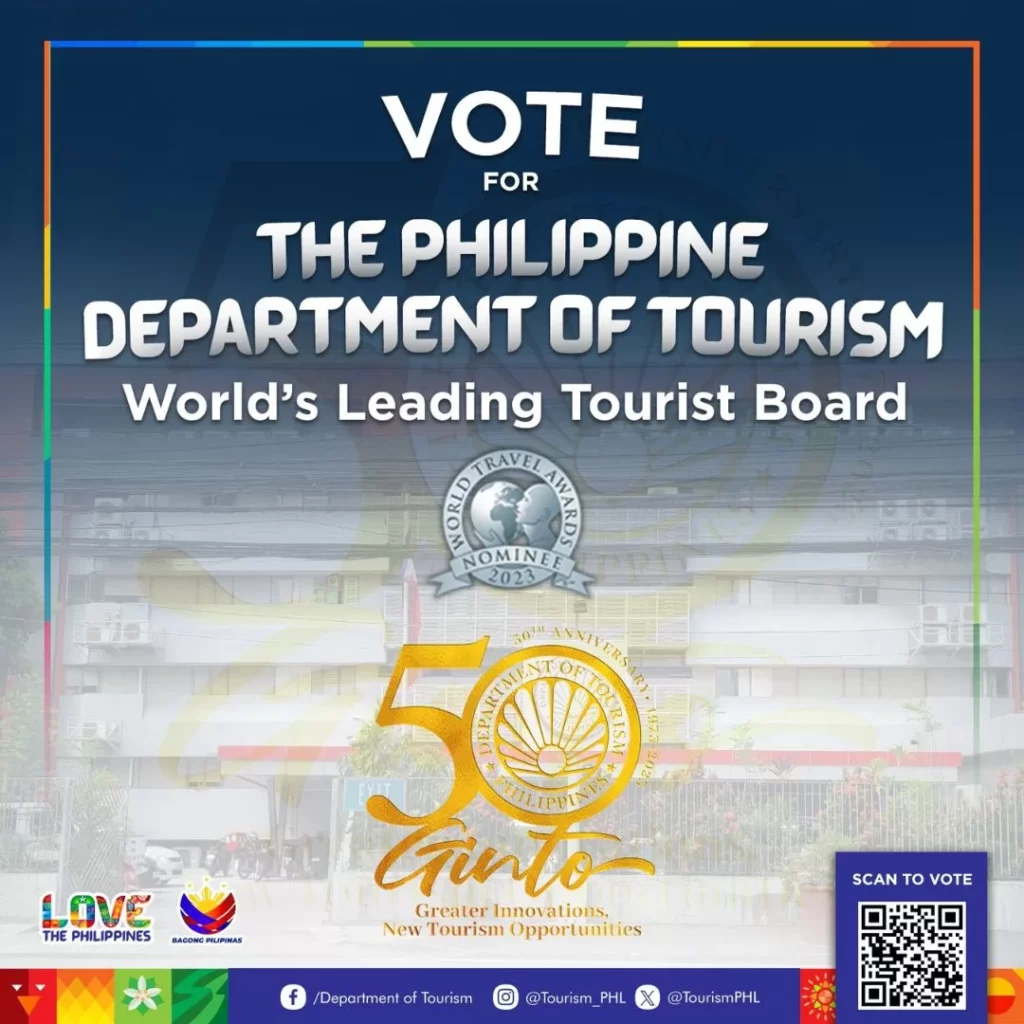 "Being nominated in these categories reflects the international interest and admiration for what the Philippines has to offer. From the stunning natural landscapes of our beaches, islands, and dive sites to the rich tapestry of our history, culture, and traditions, every visitor is assured of an experience that will last a lifetime," said Department of Tourism Secretary Christina Garcia Frasco.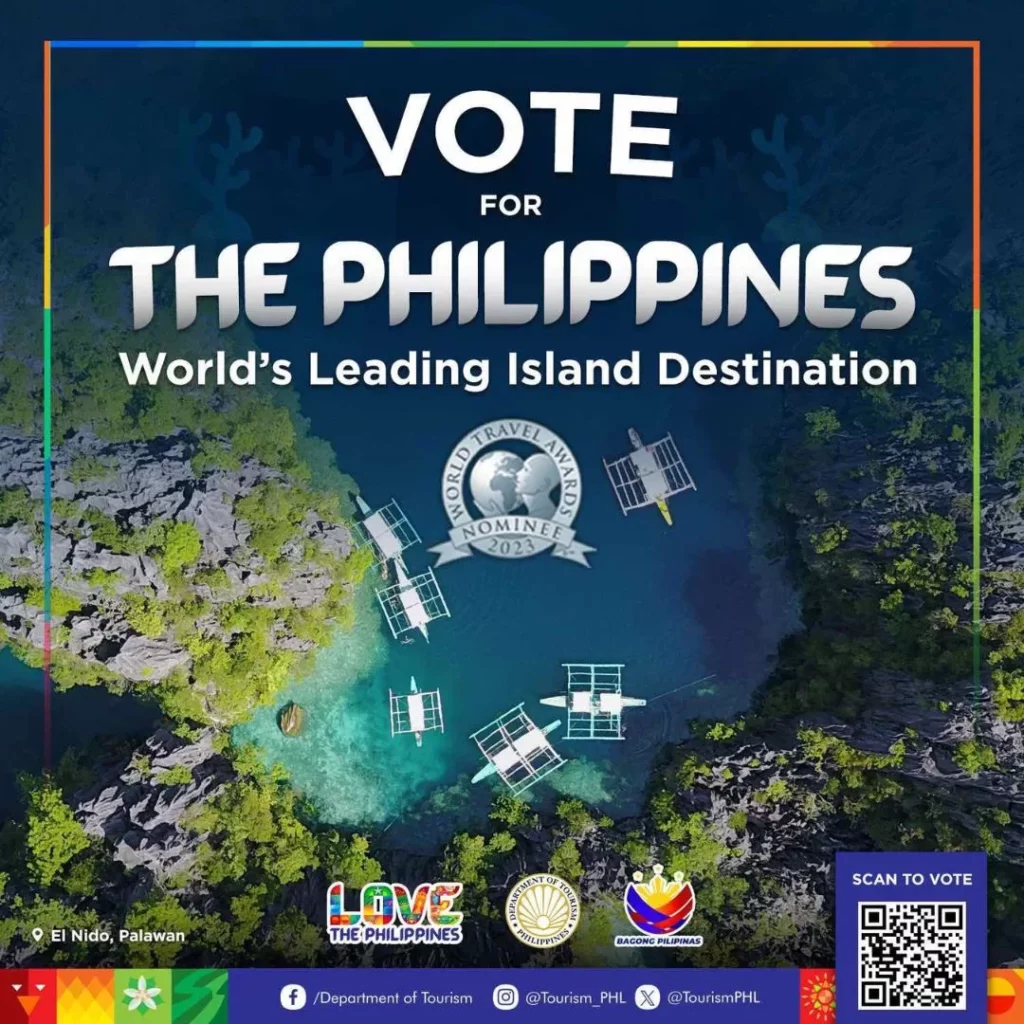 An Engine of Employment
According to Secretary Frasco, tourism plays a pivotal role in the country's economy, employing over 5.35 million Filipinos. "Our citizens show such love and care for our tourists, making the Philippine travel experience truly unparalleled," she added.
A Track Record of Excellence
The London-based World Travel Awards, founded in 1993, recognizes achievements in the global travel and tourism sector across three levels: country, regional, and world awards. The Philippines has previously won accolades such as the World's Leading Dive Destination and World's Leading Beach Destination. In 2022, the historic Walled City of Intramuros also reclaimed its title as Asia's Leading Tourist Attraction.
Voting Now Open
The Department of Tourism extends its heartfelt gratitude to everyone who has supported its nominations and warmly invites tourists to discover the beauty, culture, and adventures that await in this tropical paradise of 7,641 islands.
Voting for the World Travel Awards 2023 is now open, and the Philippines aims to clinch victory in these coveted categories. To cast your vote for the Philippines, visit World Travel Awards website before November 17, 2023.